When Bill Cunningham Was the Milliner William J.
Initially published on Malt, Nov 2018
Translated and edited by Xin Chen, Dec 2022
In 1948, a 19yo boy named William John Cunningham Jr gave up a full scholarship to Harvard University and came to New York to start his "fashion climbing".

The fashion lover, better known as Bill Cunningham, passed away in 2016, by then he had photographed and written columns, On the Street and Evening Hours, for The New York Times for nearly 40 years. Spending all the years capturing stylish passers-by on the street with his iconic blue workman's jacket and khaki pants, Bill Cunningham gained another name "Father of Street Photography". Even Anna Wintour once said, "We all get dressed for Bill."

With Bill Cunningham's passing, the documents that filled his small apartment in Carnegie Hall have been revealed to the public, including a memoir Fashion Climbing written by Bill himself which was published by Penguin Press in September 2018. Besides, the other two scrapbooks were published by The New York Times.

The Milliner William J. 🎩
Among the twelve chapters of Fashion Climbing, Bill devoted six to his stories as the milliner William J.

In November 1948, Bill came to New York, after negotiating with his family, he moved into his aunt and uncle's house and joined the advertising department of the luxury department store Bonwit Teller. During his time working at Bonwit Teller, Bill began making headdresses and hats in the maid's room at his aunt's house, as well as in Bonwit Teller's small stockroom, out of his ongoing interest in millinery.




His first headdresses and masks were well accepted by many of Bonwit Teller's customers, most of whom were society ladies in New York, which made Bill's first pot of money and gave him the confidence to continue. However, at the same time, it also led to him being kicked out by Bonwit Teller and caused a heated argument between his aunt and uncle. Bill's uncle was particularly furious at him for making millinery.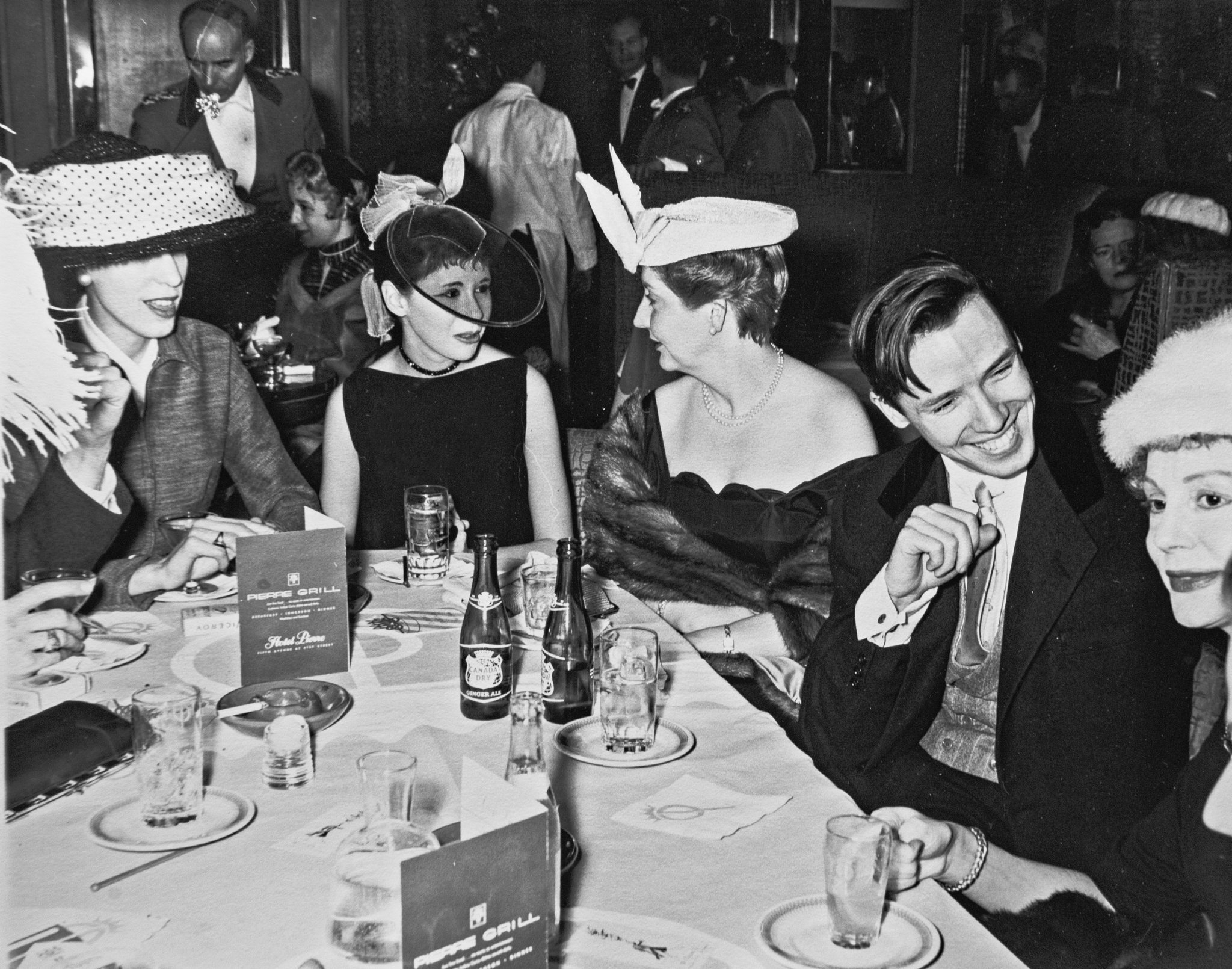 After leaving Bonwit Teller, Bill opened his own hat shop under the name William J. — which surely wasn't easy either. Renting a space has become his first issue. When Bill went to Hattie Carnegie to ask if he could rent the shop on the top floor, the receptionist lied that Hattie was thrilled to see Bill and rent him the room, then gave him the address of a hospital (Bellevue Hospital) to see Hattie, which turned out to be a prank.

Fortunately, he finally started the business by renting a small room at 62 East Fifty-Second Street in exchange for bringing high-society customers to the building (because the landlord is a social climber) and cleaning the entire house every day.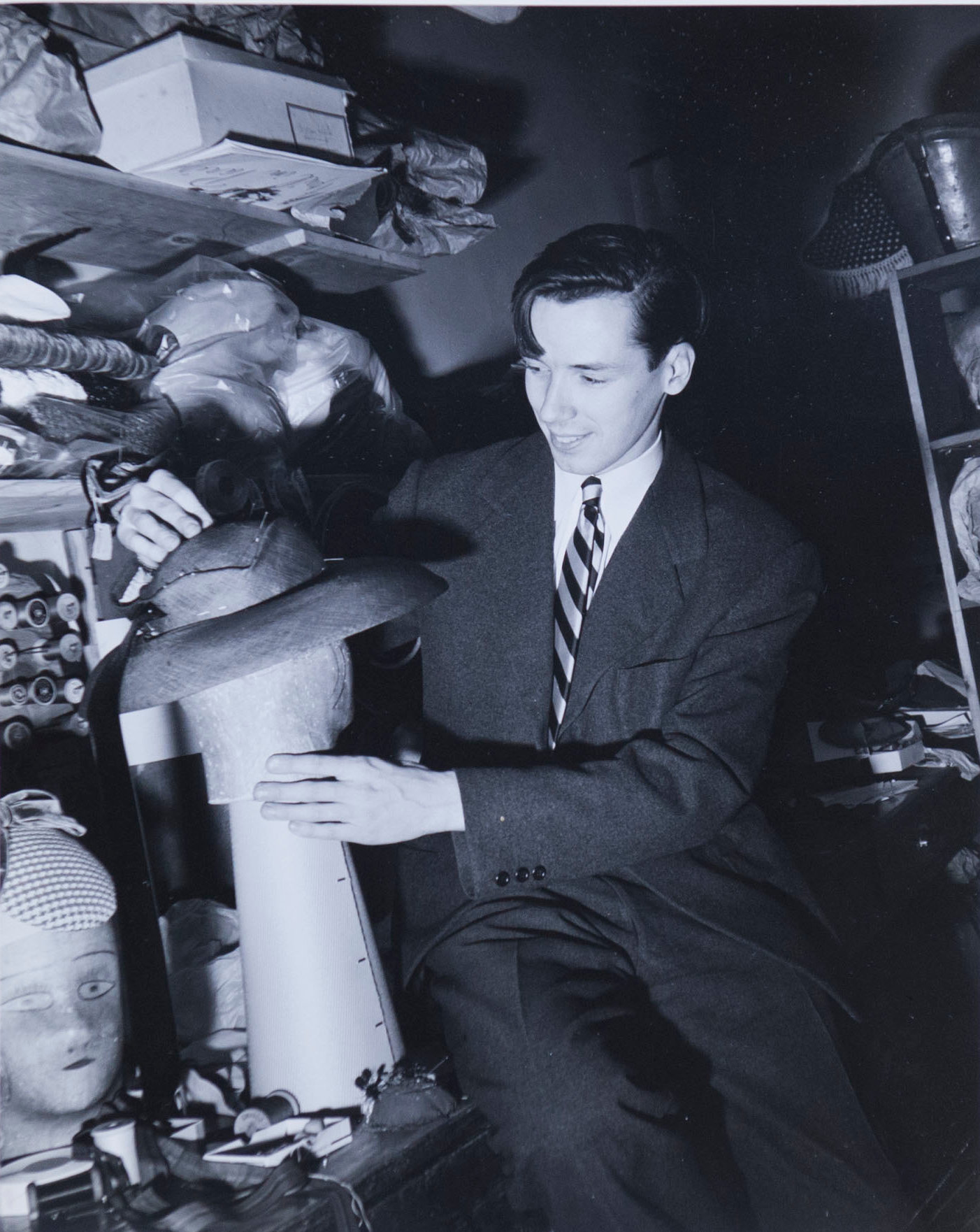 In 1950, Bill was drafted into the US army because of the Korean War and then served 4 years in France, which made him put his millinery business on hold. He also mentioned in a 2010 documentary that he lost an investment in the hat business as a result of serving in the military. But he never regretted his choice. It was because of this experience that he later developed his own philosophy towards work: "If you don't take their money, they can't ask you to do anything. Freedom is the most luxurious."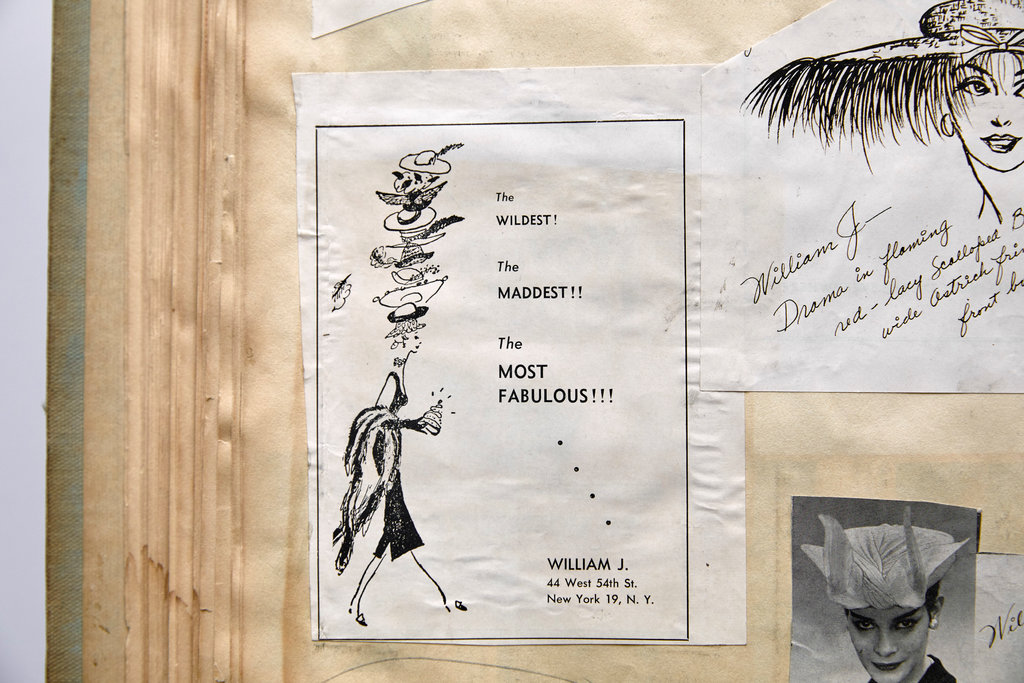 Ad of William J.'s hat design


After the military, Bill returned to New York in 1954 to continue the hat shop. As his ad described "The wildest! The maddest! The most fabulous!!!", you will see a variety of imaginative and daring ideas in William J.'s hat design: sharks, octopus, shells, fruits, vegetables ...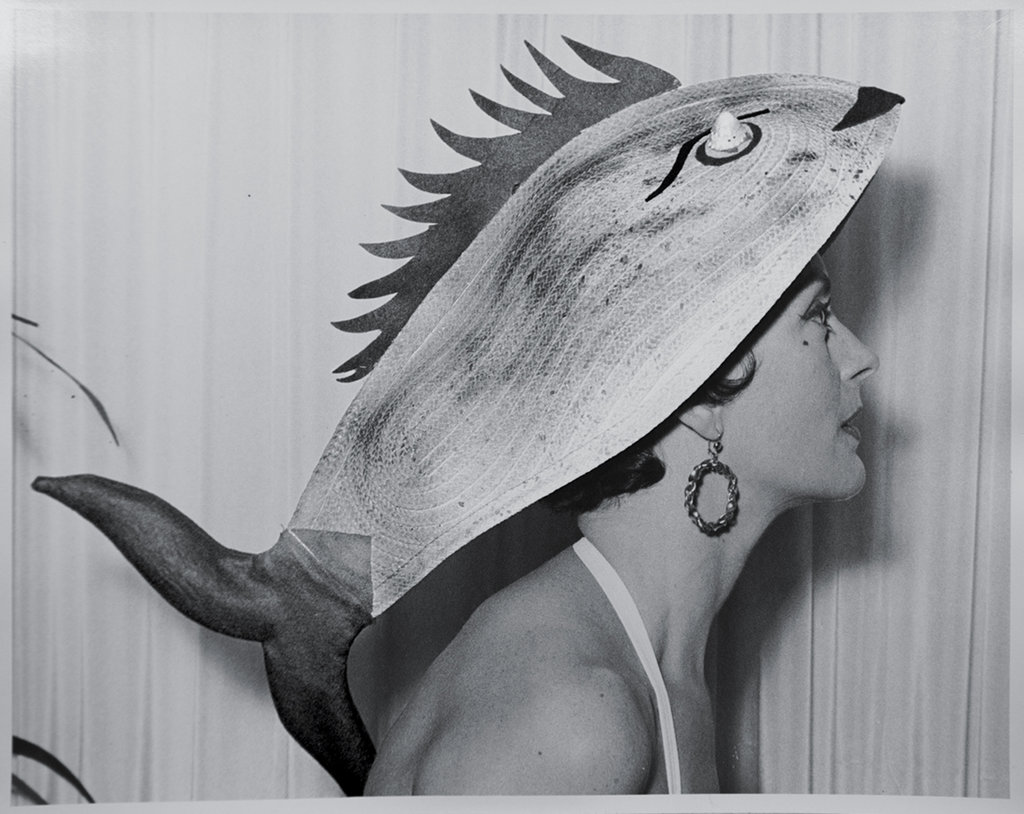 In his memoir, Bill once wrote about his decision to start his own business: "The principal reason for me to start my own business was to bring happiness to the world by making women an inspiration to themselves and everyone who saw them. I wanted fashion to be happy – but oh my God, what an idealist I was!"



In the 1950s, Marilyn Monroe and Jackie Kennedy had ever been his clients. According to Bill, the year 1956 to 1958 was the golden period of his millinery business. But in 1962 he decided to permanently close the William J. hat shop.

Part of the reason is the lack of funds. Although the beautiful headdresses and hats from William J. were quite popular among the ladies, the profits still barely could cover the cost. Bill always needed to do other part-time jobs to support his life and shop. Another reason is the change in fashion trends. By the 1960s, it was no longer popular for women to wear hats.

Closing the hat shop, Bill started to work as a photojournalist and began contributing to Women's Wear Daily and Chicago Tribute. In this way, he transformed from a creator of fashion designs into an observer of fashion and society.

Bill used more than 100 pages, half of the book, to introduce the milliner William J.'s story. One can imagine his love for this identity of milliner as well as the business. Bill wrote in the memoir, "(closing the shop) is like a divorce."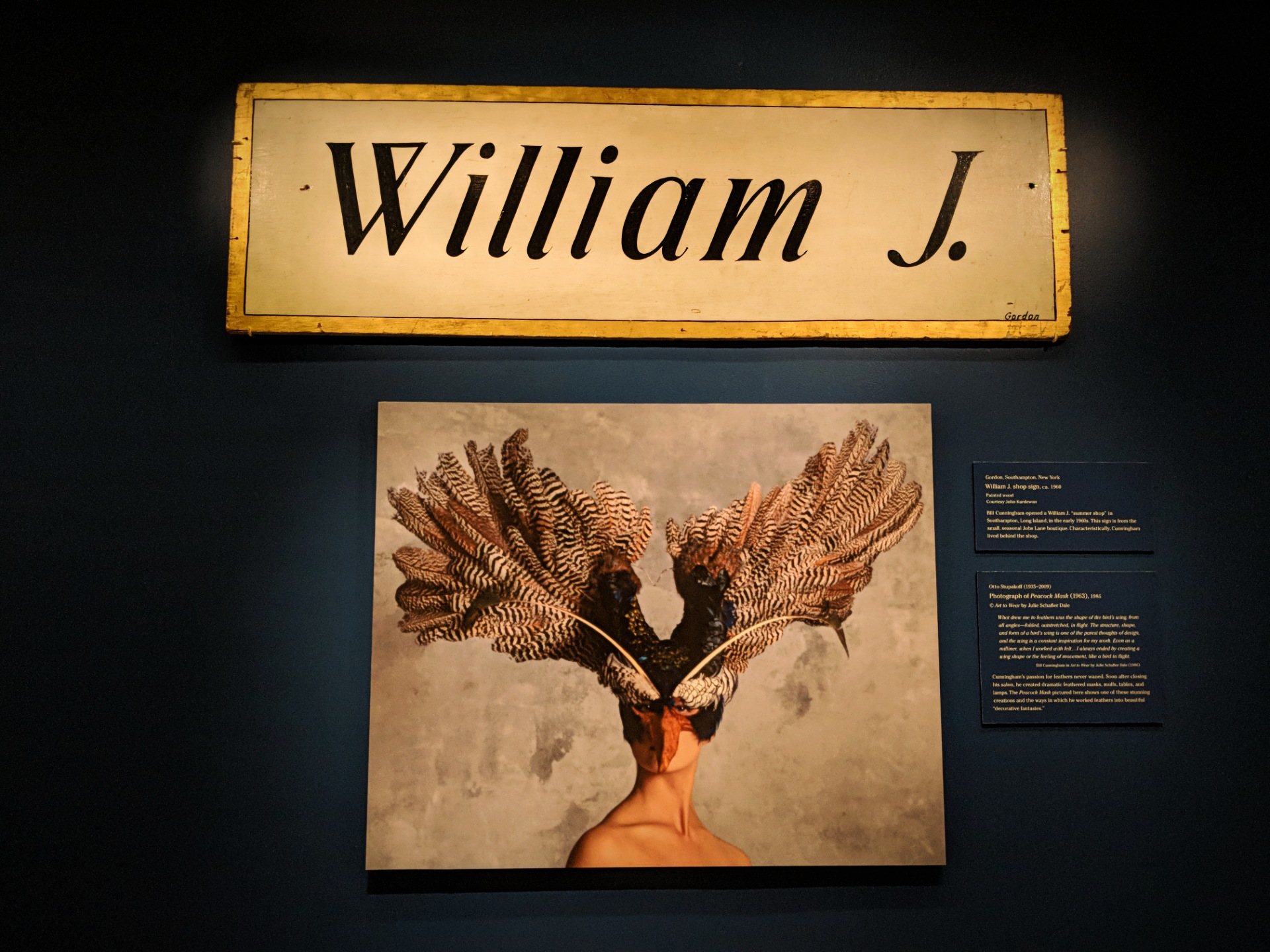 Besides the experience as a hatmaker, Bill also shared about his love of fashion since childhood in Fashion Climbing, as well as the strong opposition from his Catholic family that came with this love.

He recalled that when he was a kid, he once secretly wore his sister's dress and was beaten up and severely banned from trying on any dress by his mothe. From a short interview in the 2010 documentary, we can also feel the great impact of his family and religious pressure on a male born in the 1920s who loved fashion and beauty.

Along with the memoir, Bill's two early scrapbooks also showed up in the public eye, which included newspapers and periodicals he collected as inspiration for designing hats, and hat advertisements in different media when he was running the shop. These millinery designs echoed what Bill has been seeking all the time in fashion - daring and creative!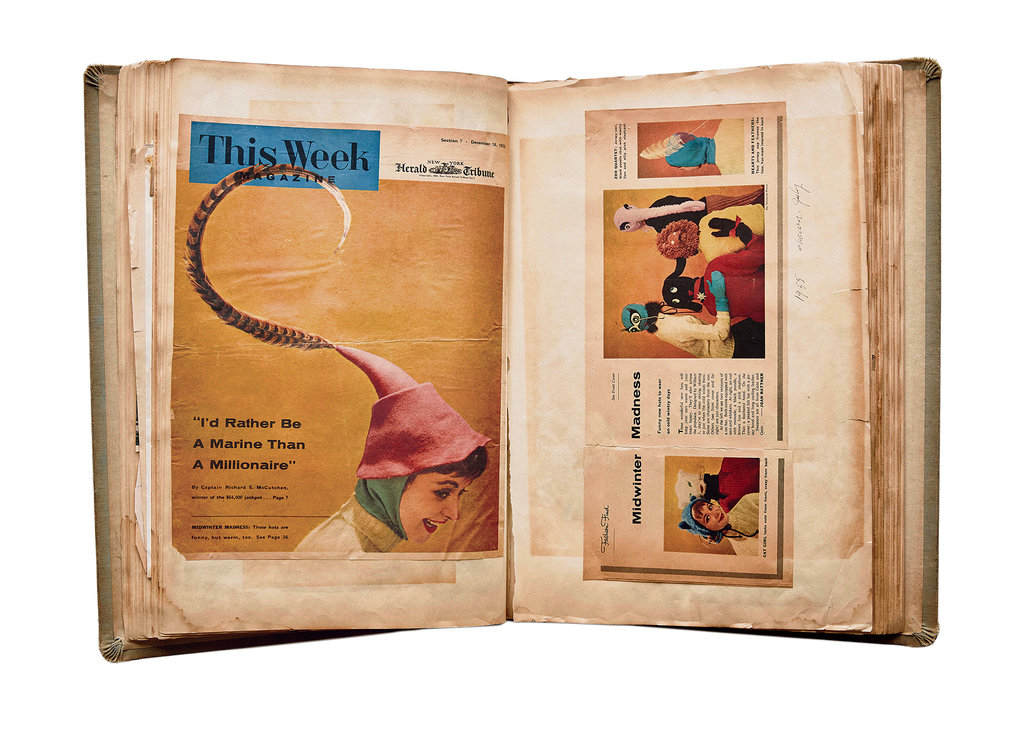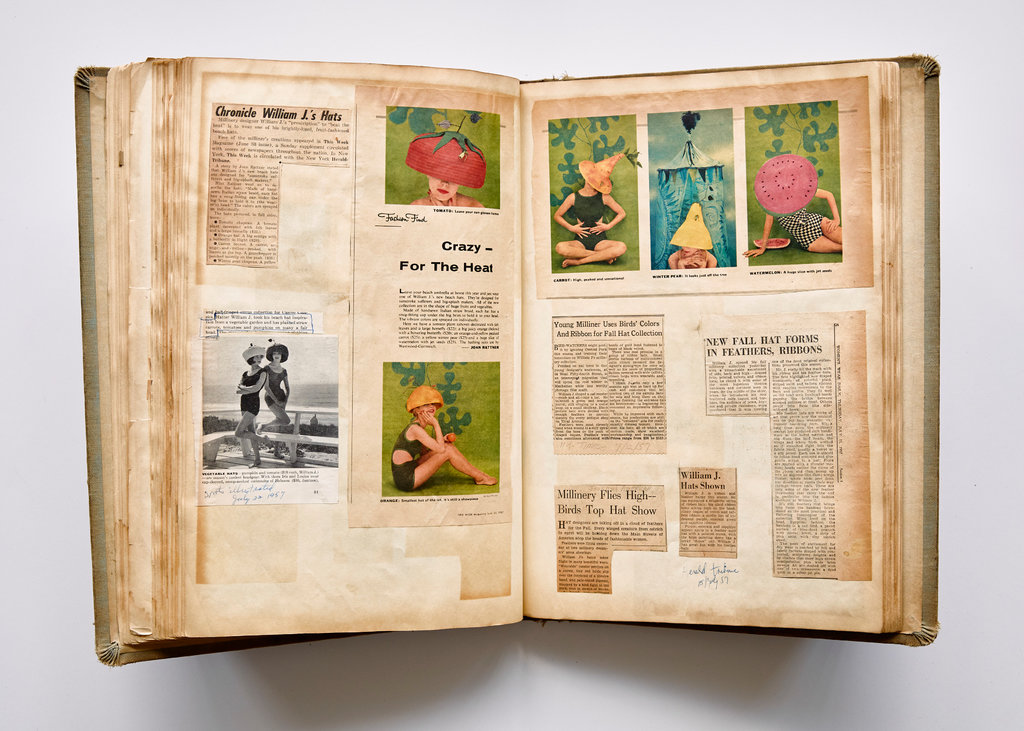 This article intends to focus on Bill Cunningham's early experience as a milliner, therefore, it doesn't introduce much about his later work and life as a photojournalist, which is equally important for understanding Bill Cunningham. While the latter part was presented well in the 2010 documentary Bill Cunningham New York which introduces Bill and his work attitude, work style, and philosophy of life in great detail.

The original version of this article was published on Malt in 2018. Rereading my past writing, I felt dissatisfied and decided to modify it all over. For rewriting this piece, I bought a second-hand Fashion Climbing and watched the documentary again and gained more inspiration from both of the works.

The more I get to know Bill Cunningham, the more I realize that what this fashion lover cares about most is always the sheer pleasure of beauty.



References:

Before He Was a Photographer, Bill Cunningham Was a Hat Maker by Thessaly La Force (2018)

Bill Cunningham Left Behind a Secret Memoir by Alice Newbold (2018)

Fashion Climbing by Bill Cunningham (2018)

The New York Times street photographer's early visual diaries are exposed at the New-York Historical Society by Matthew Schneier (2018)

Documentary Bill Cunningham New York (2010)

All images are from the Internet.